Undefeated. Unbound. Unfazed.
You may wonder who we are talking about. So, let's take a voyage into history. This is the brave voyage of a man who entered the battlefield at the age of 13 and never lost a single battle. The first Admiral of the Maratha Navy, this man loved and lived for the Indian Sea. Owing to his unconquerable nature, he was known as the Shivaji of the Indian Ocean. Just his name was enough to send a chill down the spines of European trading companies during the 17th and 18th centuries.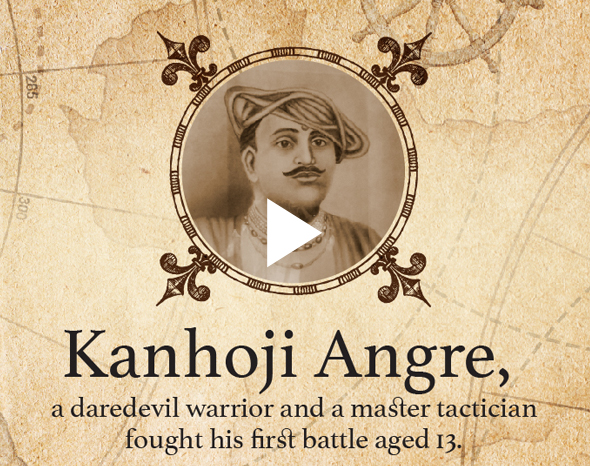 Birth of Angriya
The bravery of this invincible legend is the inspiration for our vessel and cruise liner called 'Angriya'. Angriya is proud of this brave Maratha sea warrior, and the cruise is a tribute to this king of the Indian Sea. We wish every passenger on-board, takes back a part of this historic legacy and pride with their rich experiences on Angriya. Every ship is built with a purpose, and apart from giving you memorable experiences, Angriya is built on this element of pride. Sail with us and feel the nostalgia, history, pride, joy, and excitement of being on India's first ever Mumbai to Goa cruise liner.