It's time to get captivated by flavours on-board Angriya. Treat your senses to the best of mouth-watering Konkani delights, complimented by Continental, Italian, and Chinese cuisines at our restaurants as you savour stunning views of the sea. Feel entranced by the splendid ambience as you fall in love with the variety of food. Delve into your favourite dessert as the waves cast their mind-blowing spell!
Taste irresistible cuisines and delight your sea-loving soul with our palate.
Ancora
Ancora
A blissful voyage begins when you fall for the sea's charm…and that comes true at Ancora! This enchanting place combines great food with an alluring view of the sea. Enjoy breakfast, dinner, and refresh at our 24-hour coffee shop. A huge real-life anchor rests in the front and adds grandeur to the restaurant's ambience. Its backdrop is a beautiful collage of different-coloured Goan sands that bring a vibrant vibe into the decor. That's not all! Steal sweet nothings with your loved ones, and make memories at the 24/7 Coffee Shop at Ancora.
Get hypnotized by the sea and make every memory a story to tell!
CORAL REEF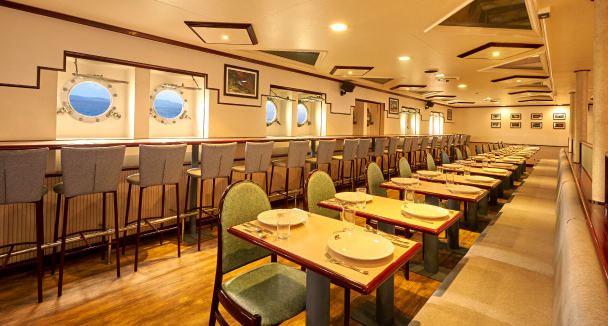 CORAL REEF
Absorb the scintillating aroma of freshly prepared delicacies as a gorgeous menu sweeps you off your feet at the Coral Reef. We are happy to serve breakfast, high-tea, and dinner. Let the charm of the sea take you by storm as you play hide and seek with the waters. Relax and devour little glimpses of the Indian Sea through the portholes.
Fascinating vistas and unforgettable adventures are here to make your time at the sea, magical!
Sea breeze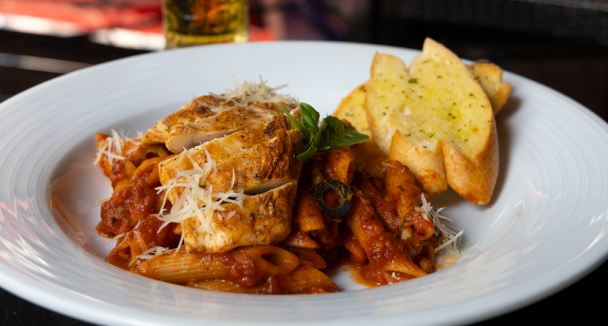 Sea breeze
Imagine a soulful treat that is absolute magic! It's happening on-board Angriya at the Sea Breeze ala-carte restaurant where one can relish some favourite evening snacks, street food and pastas and slurp on some great ice cream. This is not just a cosy restaurant; it has a lot more in store for the foodie soul. Come; take your share of the magnetic sea with you!
Timings: 7.00 PM - 11.30 PM